Introduction
Without a vacuum cleaner, a house cannot be fully cleaned. It has developed into a necessary home equipment for removing dirt, dust, and debris, even those that are invisible to the unaided eye.
Vacuum cleaners have advanced significantly since their early days and now come in a variety of functions and parts. Finding the ideal choice among the many available ones might be challenging. To help you narrow down your options, we've put together a list of the best vacuum cleaners in Malaysia.
Dyson V11 Absolute Plus Vacuum Cleaner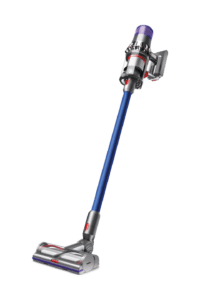 The Dyson V11 Absolute Plus is a state-of-the-art vacuum cleaner with strong suction and modular pieces that enable comprehensive, easy, as-needed cleaning of your home.
One of the best vacuums in Malaysia, it has a carbon filament and a 545W motor with a quick 125,000rpm to remove even the finest and roughest pet fur, dust, and dirt.
You can move and clean everywhere in the home with this cordless nickel and blue vacuum cleaner. Additionally, it contains an advanced AI sensor that adapts to the type of floor you're cleaning and battery life so you can maximize the performance and duration of your cleaning work.
As was already said, this vacuum includes modular characteristics that allow you to attach different parts depending on the cleaning task at hand. For fragile surfaces, use the soft roller head; for confined spaces, the crevice tool; and for upholstery, use the motorized vacuum.
This vacuum can clean continuously for up to an hour while Eco mode is on, outlasting other top vacuum models. The product's real-time LCD panel will also let you know when the battery is ready to run out.
Midea Bagless Vacuum Cleaner (MVC-V12K-GR)
The Midea Vacuum Cleaner is a good option if you want a portable vacuum for floors and carpets (MVC-V12K-GR).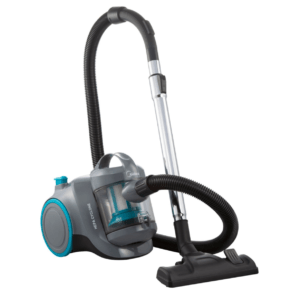 A comfortable handle, a HEPA filter to capture dust and allergens from the air, one-press dust cup removal, and other necessities are all addressed, despite the fact that it may not be equipped with the fancy features of smart vacuum cleaners.
It has a 130AW powerful suction power. In contrast to other goods, it does not offer a power-saving option to reduce your energy use.
The Midea vacuum cleaner ran silently and didn't disturb any consumers, according to several customers.
Additionally, you may get a lot of value out of it because it is sold for a very modest price compared to its exceptional quality. This item is supported by a 1-year manufacturer's warranty as evidence of such.
Keep in mind that since this vacuum isn't cordless, you'll need to keep it close to an electrical outlet when using it. But we appreciate that its cable may be quickly and automatically coiled back up again after usage.
In addition, it is bagless, so you won't need to purchase and change the dust bag. Its translucent dust cup collects dust and dirt particles, and when the dust cup's button is pressed, the dirt remnants fall effortlessly into the trash can.
Tineco iFloor Wet/Dry Vacuum Cleaner
A cutting-edge upright vacuum, the Tineco Wet/Dry Vacuum Cleaner can clean up both solid and liquid messes, including spilled milk, food crumbs, and playground dirt.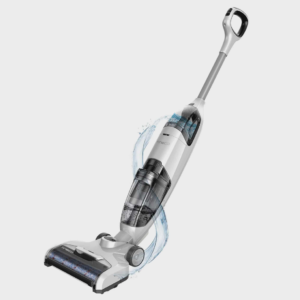 Although pricey, it's one of the top cleaning equipment available in Malaysia. It places more of a focus on user-friendliness than suction power.
It boasts a respectable vacuum noise level of 82dB and a dependable suction power of 8.6W. With its flexible and rotating brush head, it can even reach or cover difficult to reach regions and sides while being cordless and lightweight for usage around the house.
The brush provides a thorough clean by simultaneously spraying water and gathering dirt. It just has three basic buttons: on, off, and spot, which functions something like boost mode to remove tough stains and grime.
A cleaning and deodorizer solution is included with it, which you spray into the area you're cleaning. By doing this, pet odors and unpleasant stains are removed, leaving a fresh, protected coating on the floor.
Given that it features a HEPA filter, this vacuum cleaner can undoubtedly be advantageous to allergy sufferers. The airborne and surface particles including dirt, dust, pollen, and other allergens are captured by a HEPA filter.
Roborock S6 MaxV Robotic Vacuum Cleaner
Twin eyes may be seen in the 350mm in diameter and 96mm tall circular vacuum. These give it the ability to accurately judge the size, scope, and kind of the thing in front of it, much like our own eyes.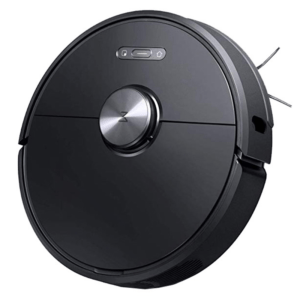 In order to clean dirt, dust, and spills where it can hold no more than 460ml, it deftly maps out the whole area, avoiding barriers and unidentified things in its route. By the way, it boasts a remarkable 2,500Pa suction power.
Additionally, it can see in the dark thanks to infrared imaging, so you don't need to turn on the lights before going to work. You can even view what it sees and the path it needs to go to clean your space with the Roborock App.
If you're wondering how this clever robot functions, it has a Qualcomm CPU, making it something similar to a computer. Be at ease, though, since it has TUV Rheinland certification, guaranteeing that your privacy is protected and never kept on the device.
We also like that the robot vacuum can operate continuously for 150 minutes; there is a lot of work to be done in that time. However, charging it from empty to full will take five hours.
The drawback of this device is that it is too little to do significant cleaning tasks. Unless you additionally purchase the smart mopping option as an add-on, it is also rather pricey without it.